Have a closer look at Mergix
Demo videos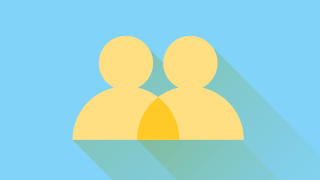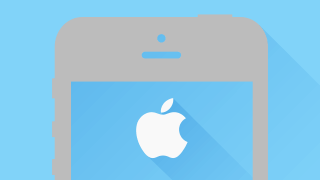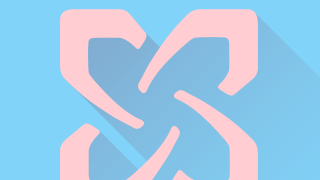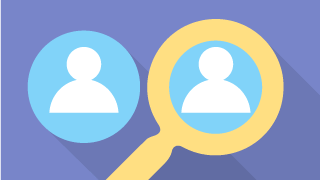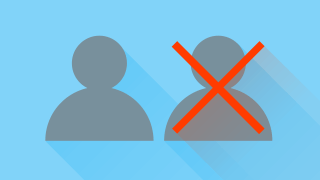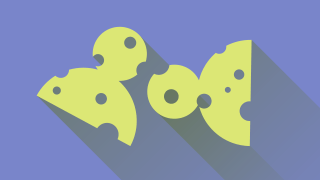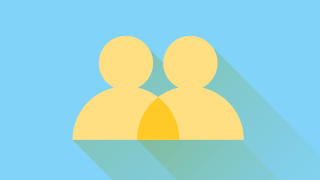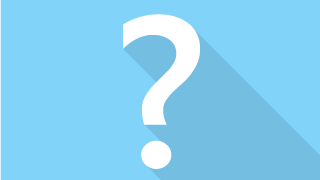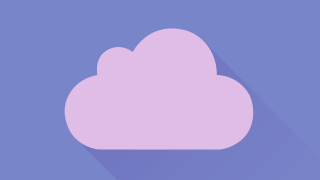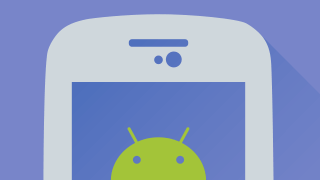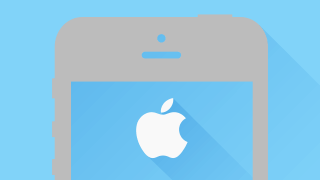 Screenshots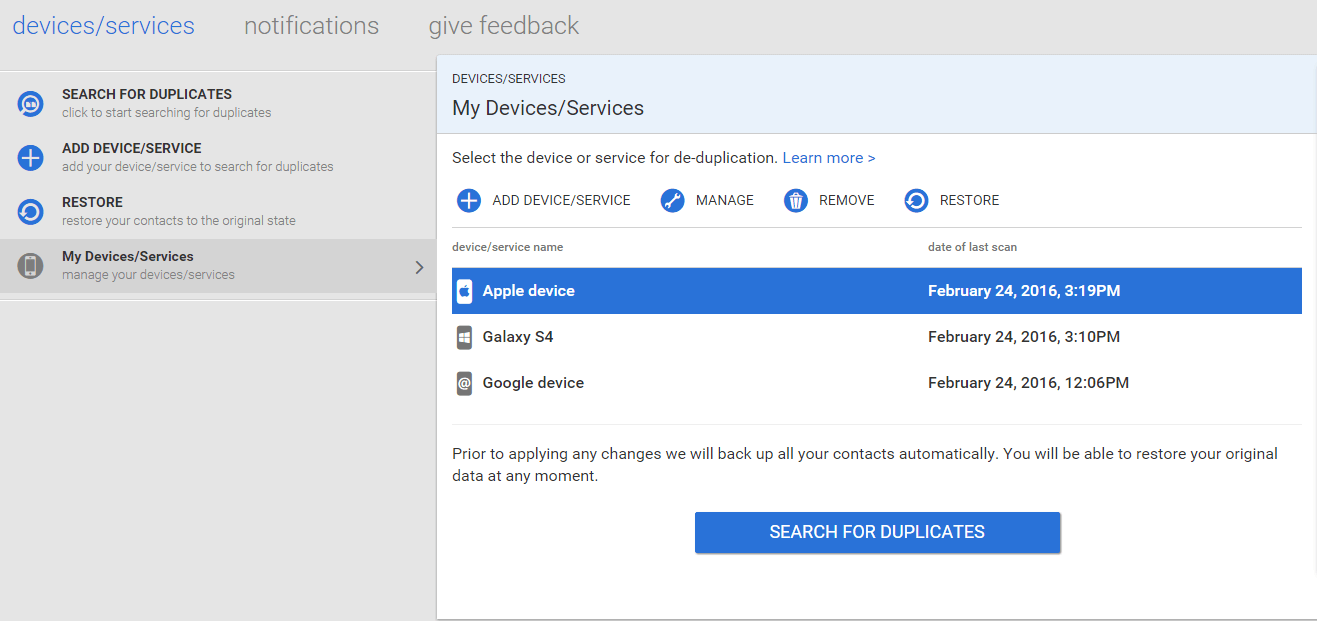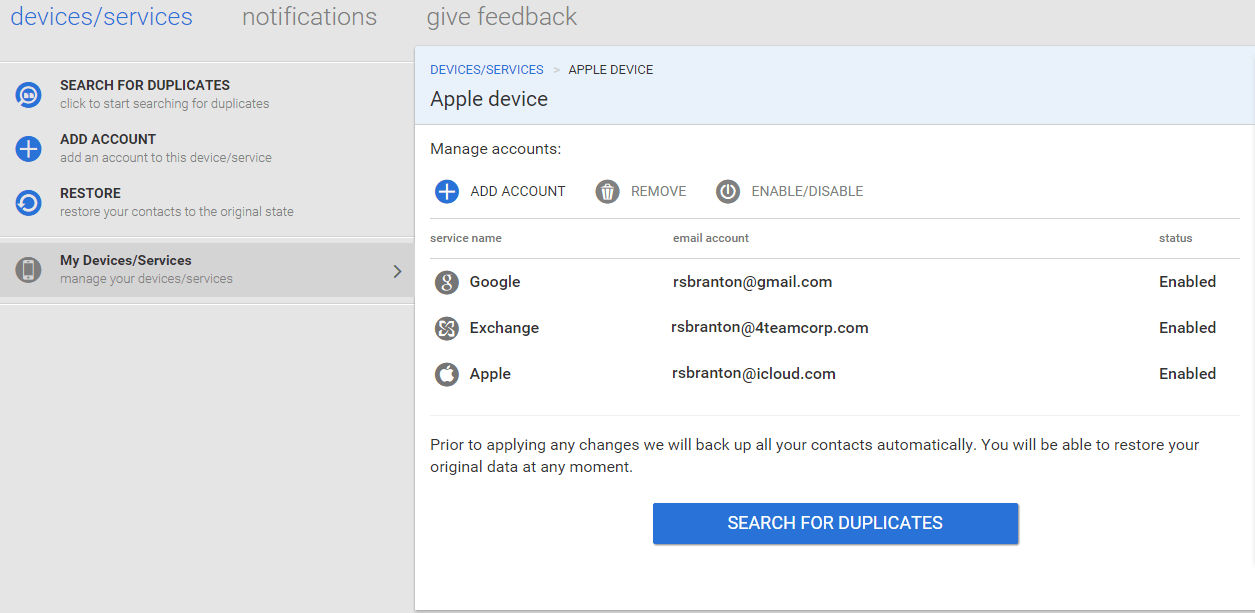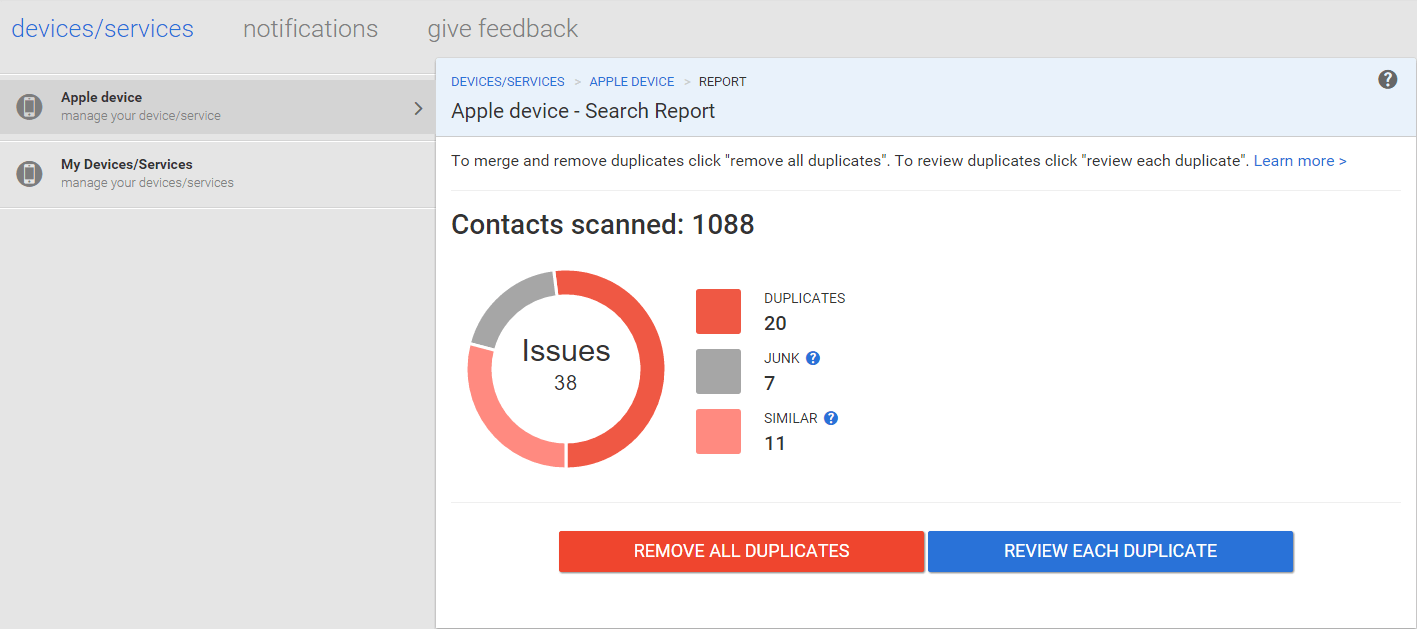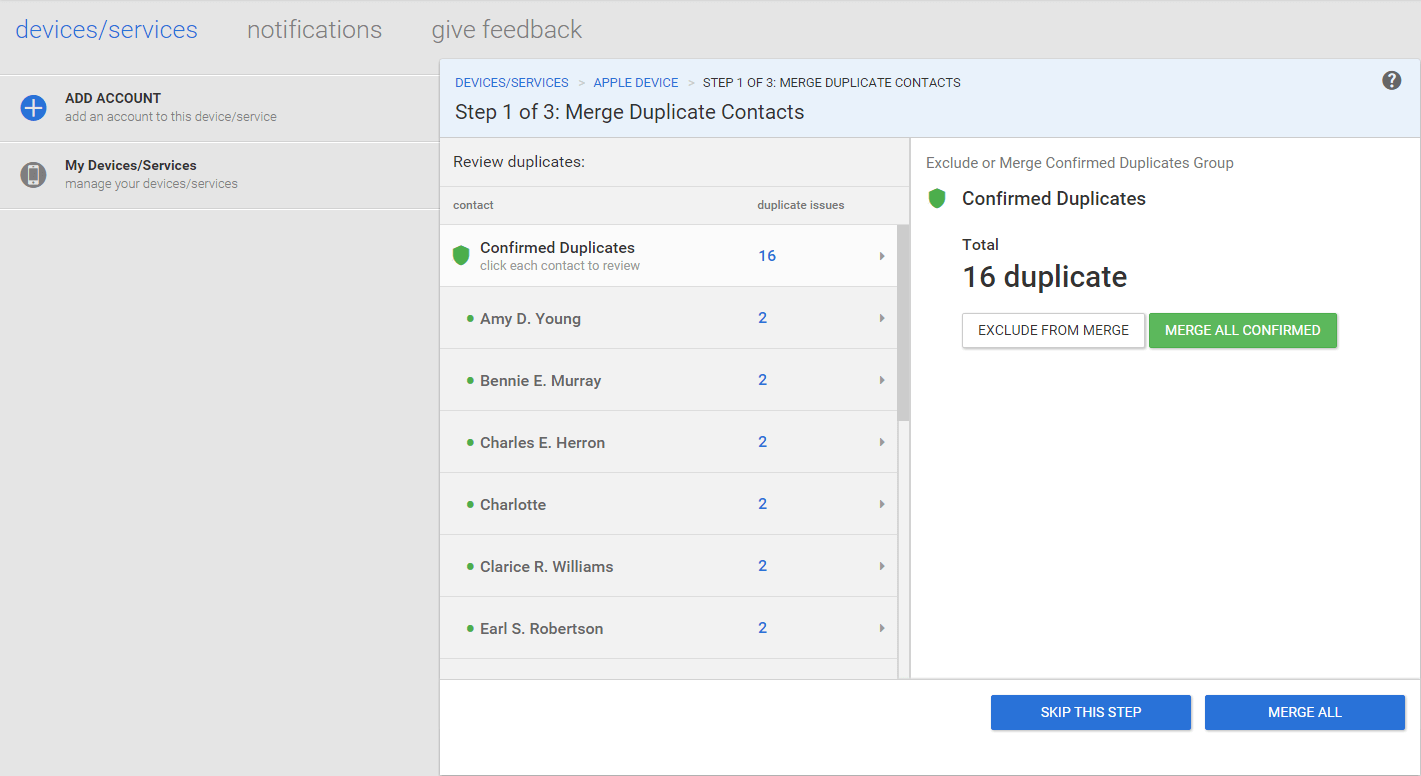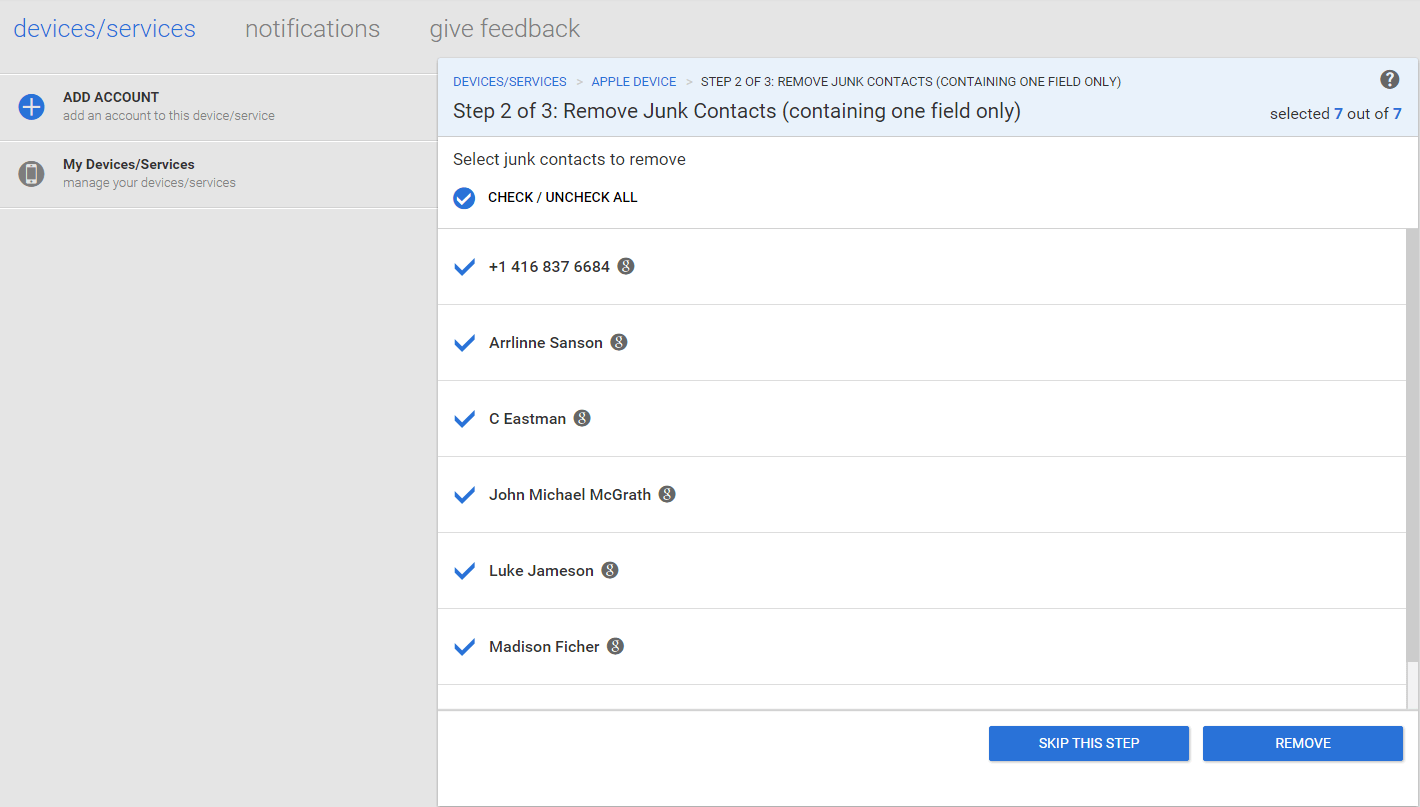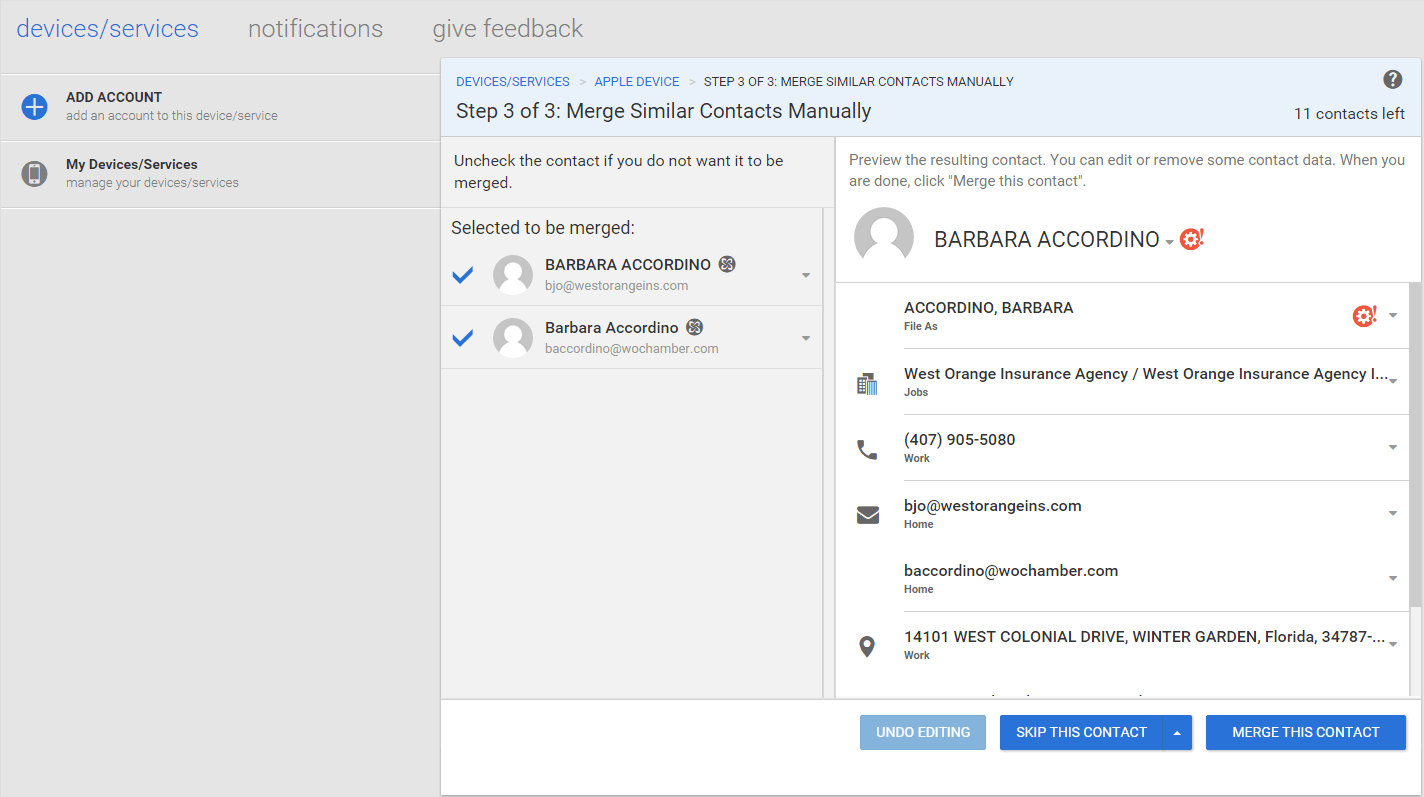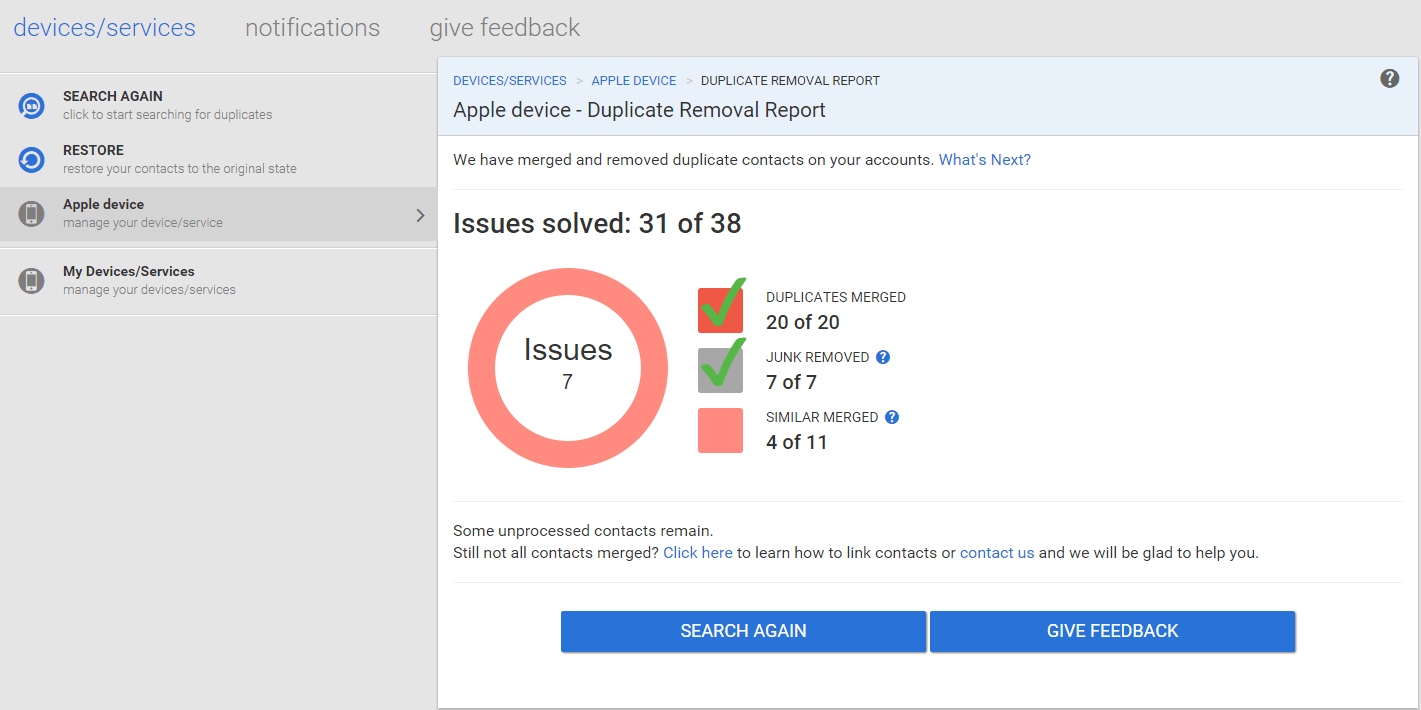 Screenshots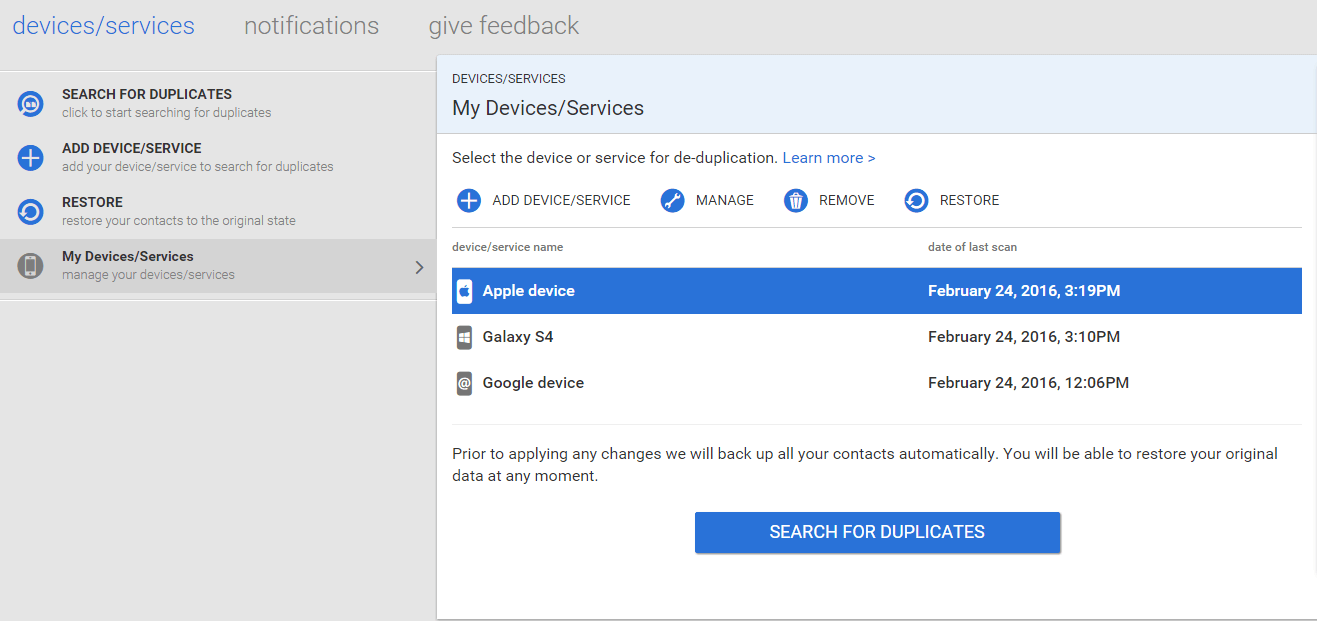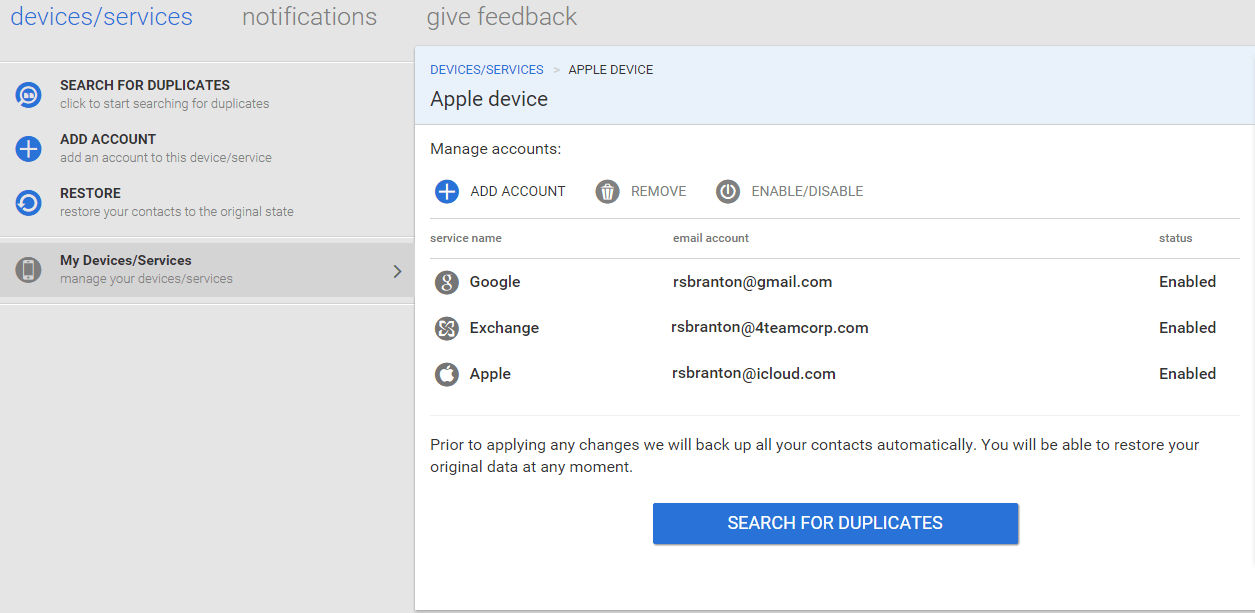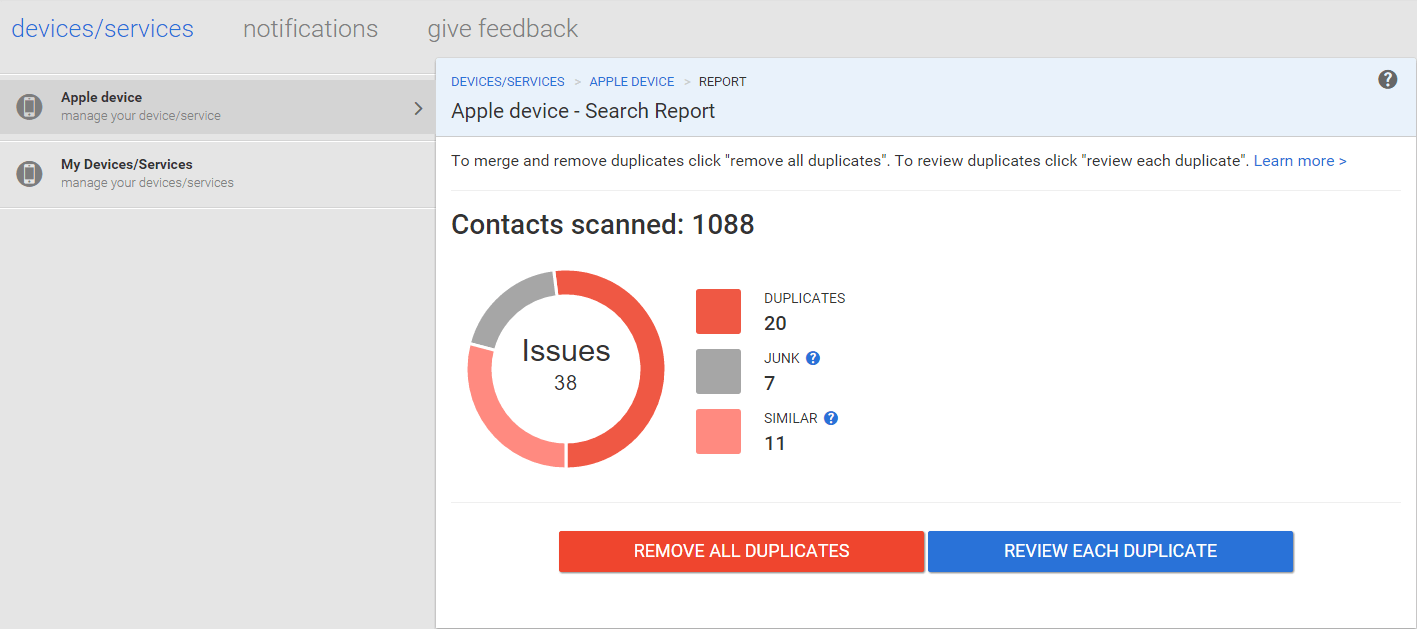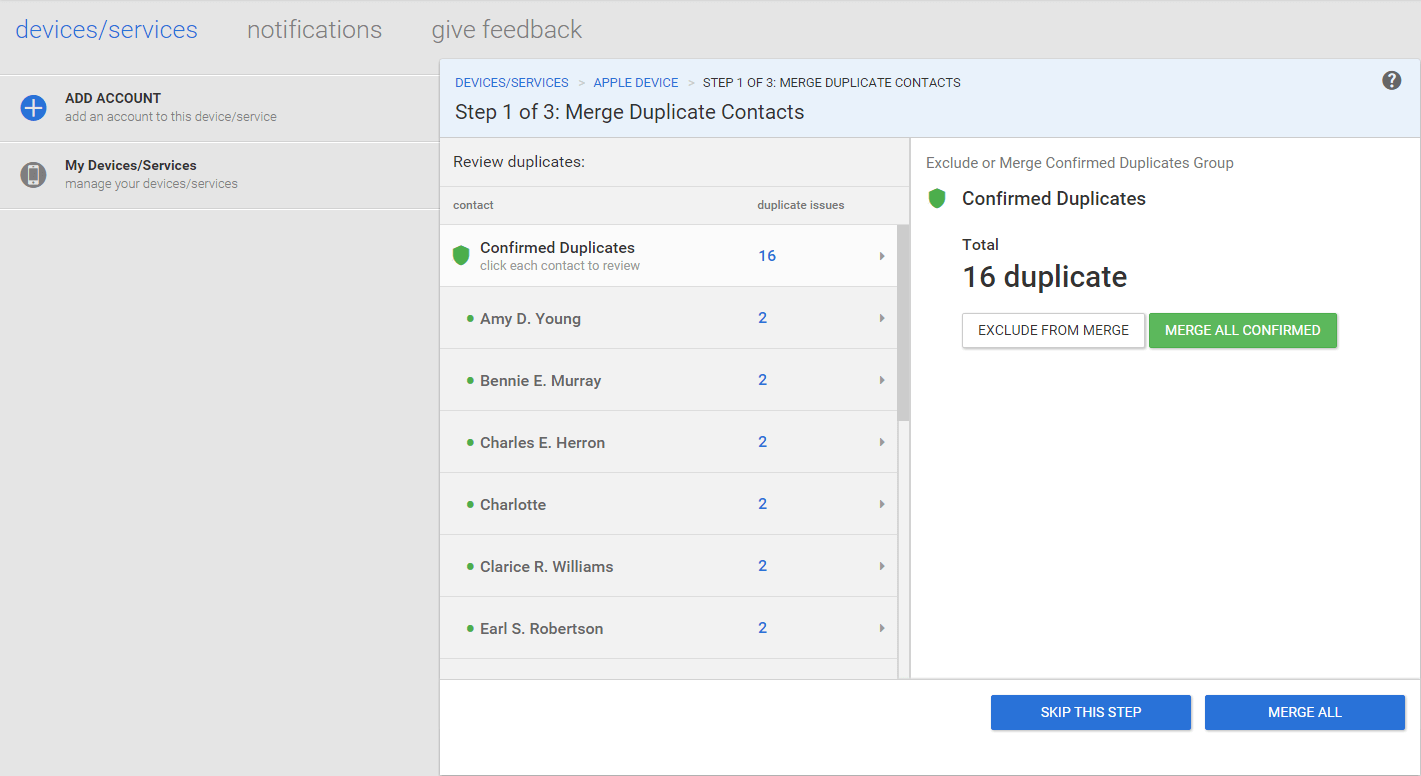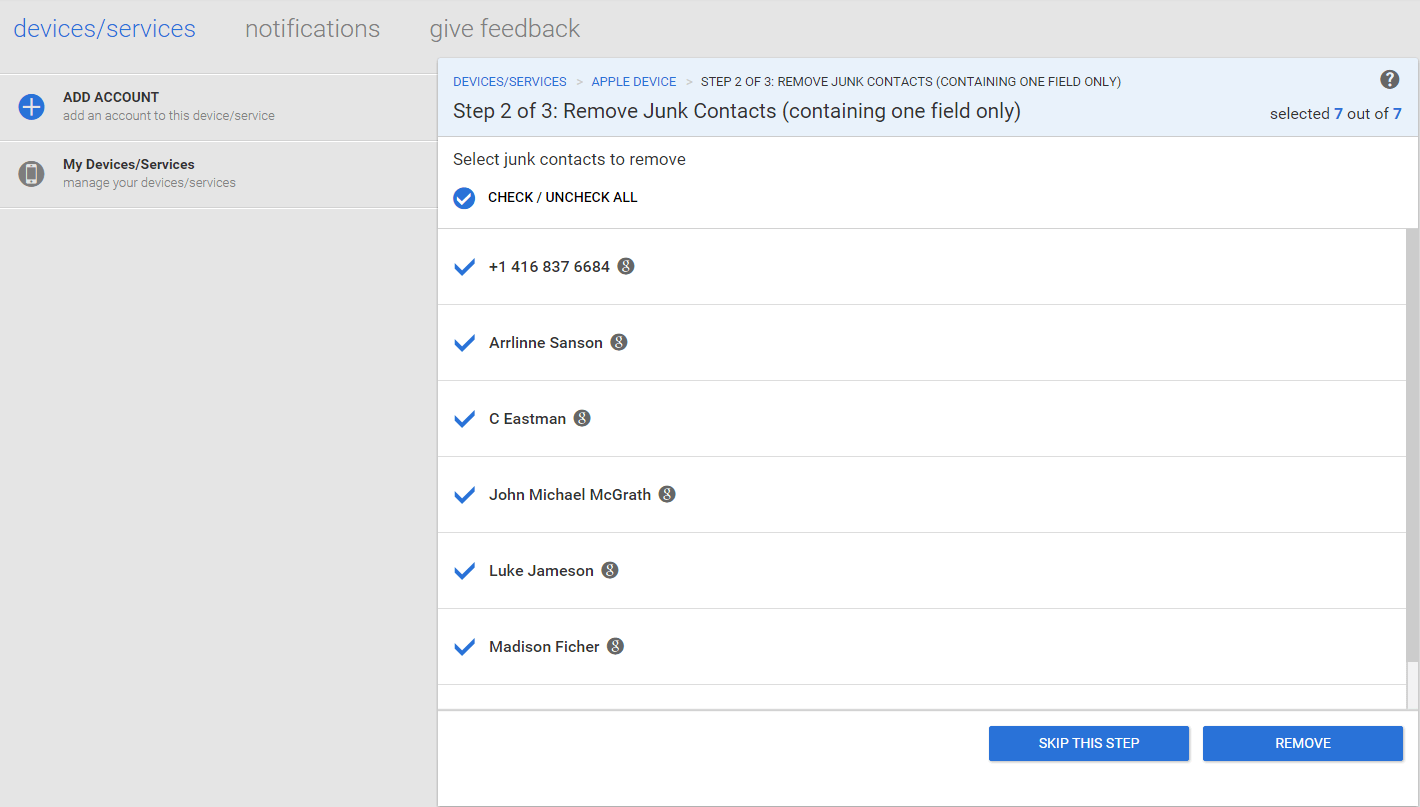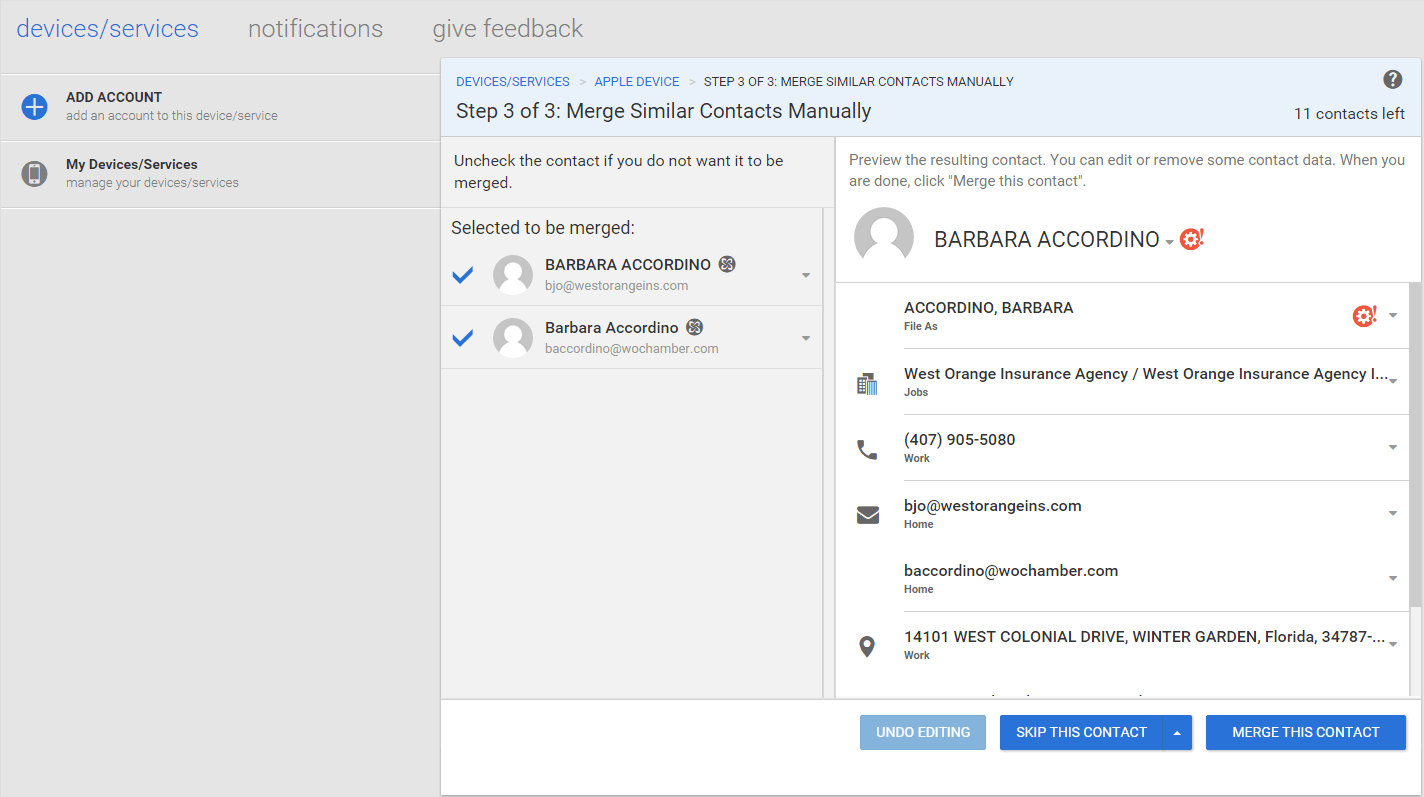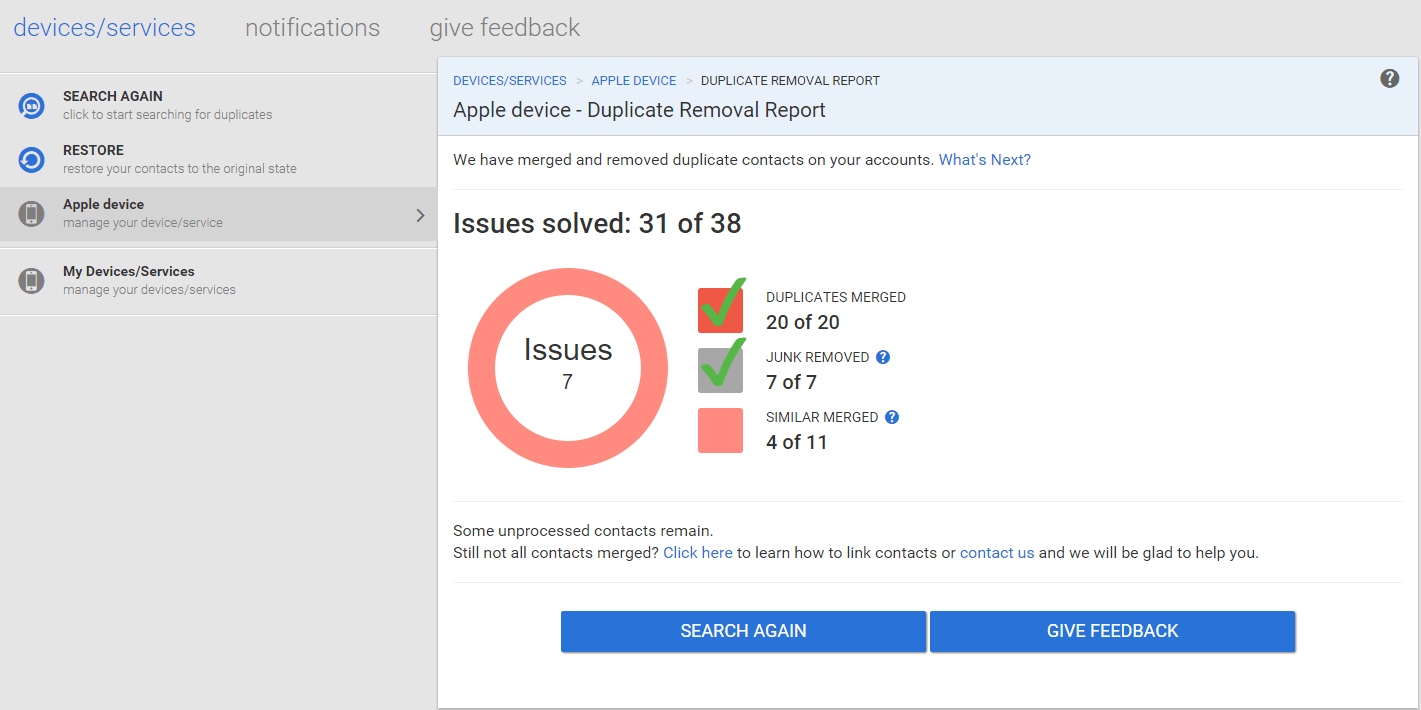 Devices management
Add as many devices as you need. Mergix works with Android, iOS and Windows smartphones and tablets.
Accounts management
Add all Apple, Exchange and Google accounts you are using on your device.
Duplicates search report
Firstly device will be searched for duplicates. On this report Mergix shows how much duplicated, junk and similar contacts are found.
Merge duplicate contacts
Merge it all or quickly review it manually. All the contacts in this list are identical duplicates, so you don't have to worry about merging different contacts.
Remove junk contacts
Remove junk contacts in few clicks. All the contacts listed here contains no more than one field filled with information.
Merge similar contacts
Mergix shows how new contact will look after merging of similar contacts. Any information can be deleted and all deleted information can be restored.
Duplicates removal report
We have merged, removed and synchronized duplicated contacts. Final report shows the hard work Mergix have done.